"Whatever you do,
do it all for the glory of God."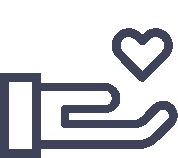 The ministry God has called my family and I to is done 100% free of charge. We do accept voluntary donations but please know that you are never obligated to do so. Jesus never charged to share The Word or help others, therefore, neither will we. God is taking us to a new level and the demand on this ministry is growing as we will be speaking in different places and hosting more conferences. The need is great and we cannot do it alone. Your monetary support will go towards purchasing resources for the ministry to use while presenting messages in different locations. Thank you in advance for your prayers, support, and encouragement. We are truly stepping out on Faith.
#trustGod
The purpose of
POPPIN' Educational & Motivational Services
is to educate and inspire individuals to grow in the knowledge of God's Word, through the use of practical teaching materials. A POPPIN' E.M.S. will foster the educational and spiritual growth of individuals throughout the world.
PoPPin'
Educational & Motivational Services